SPECIALTY CAPSULES
Regular price

From €18,50

Regular price

€17,00

Sale price

From €18,50

Unit price

per
COMPETITION COFFEE
Vendor:

Regular price

Sale price

€16,00

Unit price

per

Vendor:

Regular price

Sale price

€13,00

Unit price

per

Vendor:

Regular price

Sale price

€14,00

Unit price

per
RARE COFFEE
Vendor:

Regular price

From €13,50

Regular price

Sale price

From €13,50

Unit price

per

Vendor:

Regular price

From €12,50

Regular price

Sale price

From €12,50

Unit price

per
SPECIALTY COFFEE
Vendor:

Regular price

From €13,50

Regular price

Sale price

From €13,50

Unit price

per

Vendor:

Regular price

From €13,00

Regular price

Sale price

From €13,00

Unit price

per

Vendor:

Regular price

From €14,50

Regular price

Sale price

From €14,50

Unit price

per
OUR MAIN FOCUS IS ON
TRACEABILITY, SUSTAINABILITY & CONSISTENCY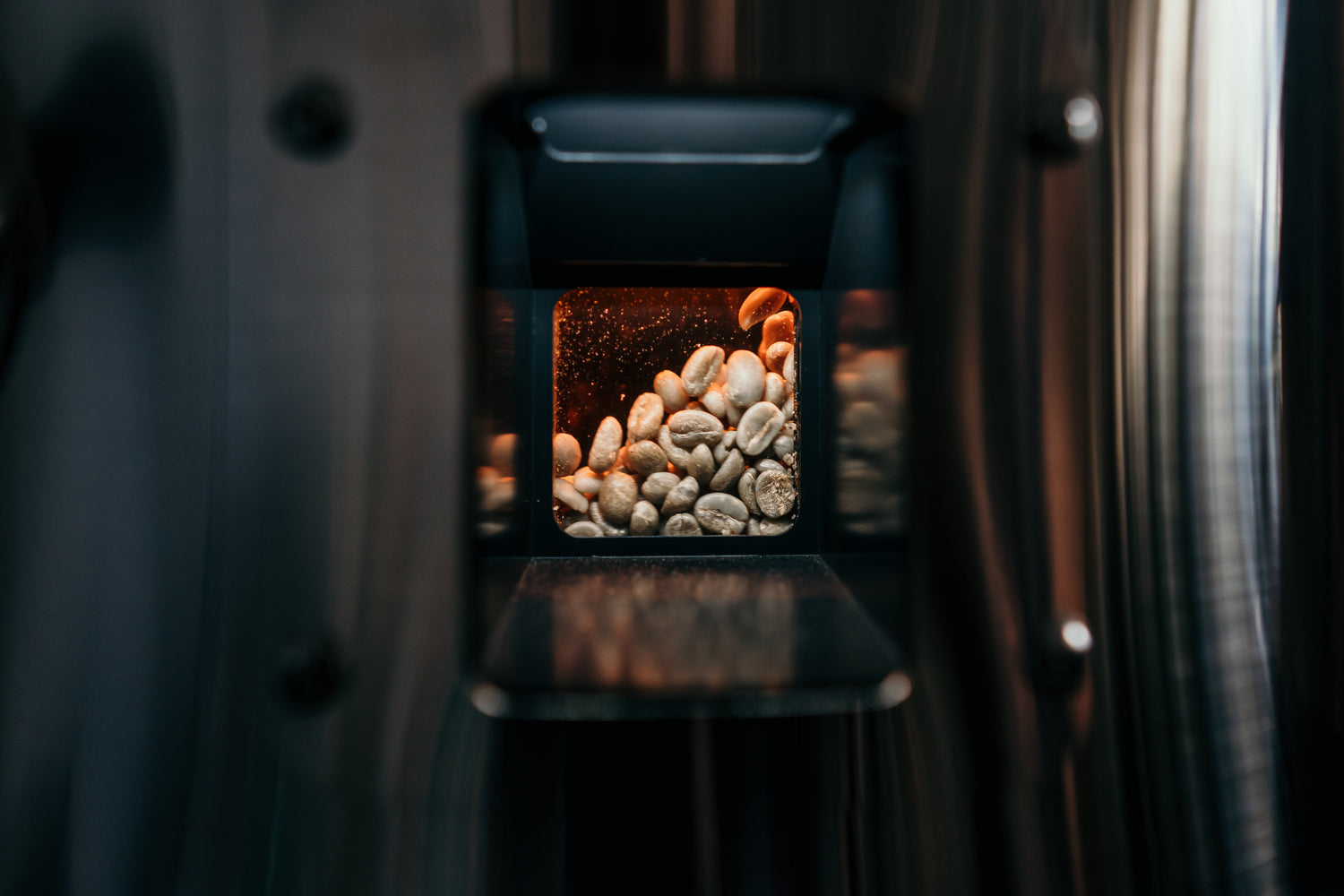 ROASTING
OUR GOAL IS TO SHOW ALL THE NATURAL FLAVORS OF THE BEAN, TO SHOW CLARITY WITHOUT ANY BITTERNESS.
WE ROAST ON STRONGHOLD MACHINE THAT PROVIDES HIGH DEGREE OF CONTROL AND CONSISTENCY IN OUR ROASTS.
THE MACHINE USES HOT AIR AND HALOGEN THAT ALLOWS US TO PROPERLY DEVELOP COFFEES IN A SHORTER TIME.